KDfinechem management and employees share
the 'management policy' set by the management in accordance with
the 'corporate philosophy' pursued by the Company.
We respect the free market economic order that aims for free and fair competition,
and through management activities based on mutual trust and cooperation,
we aim to enhance corporate value and pursue common prosperity with all stakeholders.
Accordingly, we promise to establish and actively practice the code of ethics that will serve as the standard
for reasonable value judgment and behavior that all executives and employees must abide by.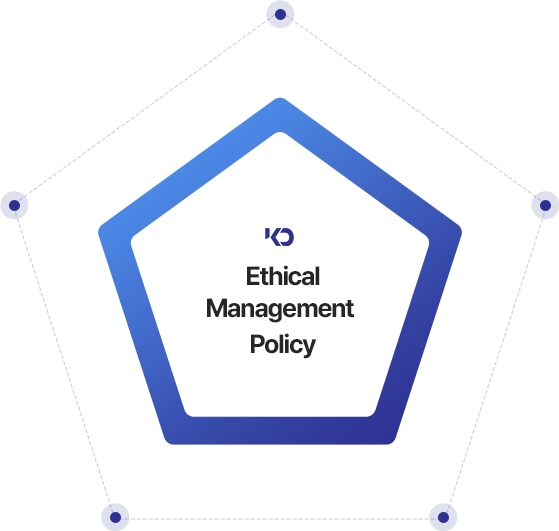 Customer responsibility

Customer satisfaction, respect for customers,
customer protection
Social responsibility

Compliance with laws, sound corporate
activities, environmental protection and
resource conservation
Basic ethics of employees

Basic ethics, rational collaboration
and fair job performance, harmonious
organizational culture, pleasant and safe work
environment, prohibition of mutual financial
transactions, prohibition of sexual
harassment in the workplace
Responsibility for business partners

Equal and fair trade, joint prosperity, and prohibition
of receipt of money or entertainment
Responsibility for employees

Respect for human beings, fair treatment,
and creative organizational culture